Remembering the life of our beautiful Child Ambassador, Kira Emily Richardson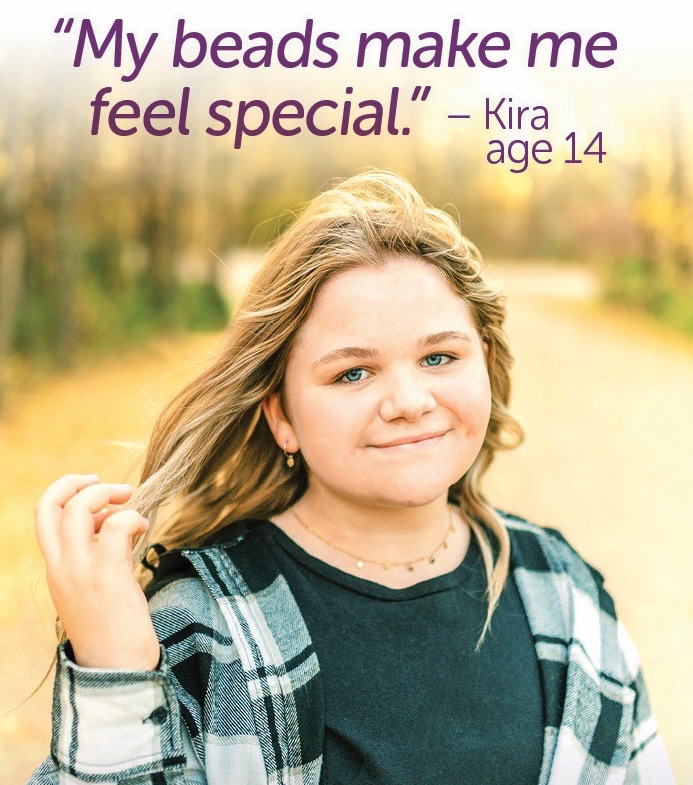 Kira Emily Richardson of Stettler, Alberta passed away peacefully at home on April 2, 2022, at the young age of 14.
At the age of 7, Kira had faced the challenge of childhood Osteosarcoma cancer with fierceness and bravery that seemed unstoppable, however, after her amazing strides and conquering the unimaginable, the cancer returned this past summer.
We will always remember her infectious laughter, spirited energy, thoughtful and caring heart, and her extraordinary bravery. Often referred to as a giggle wrapped in sunshine, this tender-hearted soul loved hanging with her friends, singing, exploring her artistic side, baking up a storm in her mom's kitchen, and going on adventures to the East and West Coasts with her family. Perhaps the one thing that Kira loved most was hanging out with her sweet and faithful furry pal, Madi.
No matter where Kira went, people were amazed by the positive and happy-go-lucky attitude she carried with her. Even the staff at the Alberta Children's Hospital, where she took her cancer treatments, were astounded by her continually sunny disposition and cheerful frame of mind.
Our hearts are with Kira's parents, Garth and BobbiJo, her brother Jace, her beloved companion Madi, and her amazing friends and family.
The family has asked for donations to be made in her memory so that other children coping with serious illness will be able to record and tell their stories #justlikeKIRA.